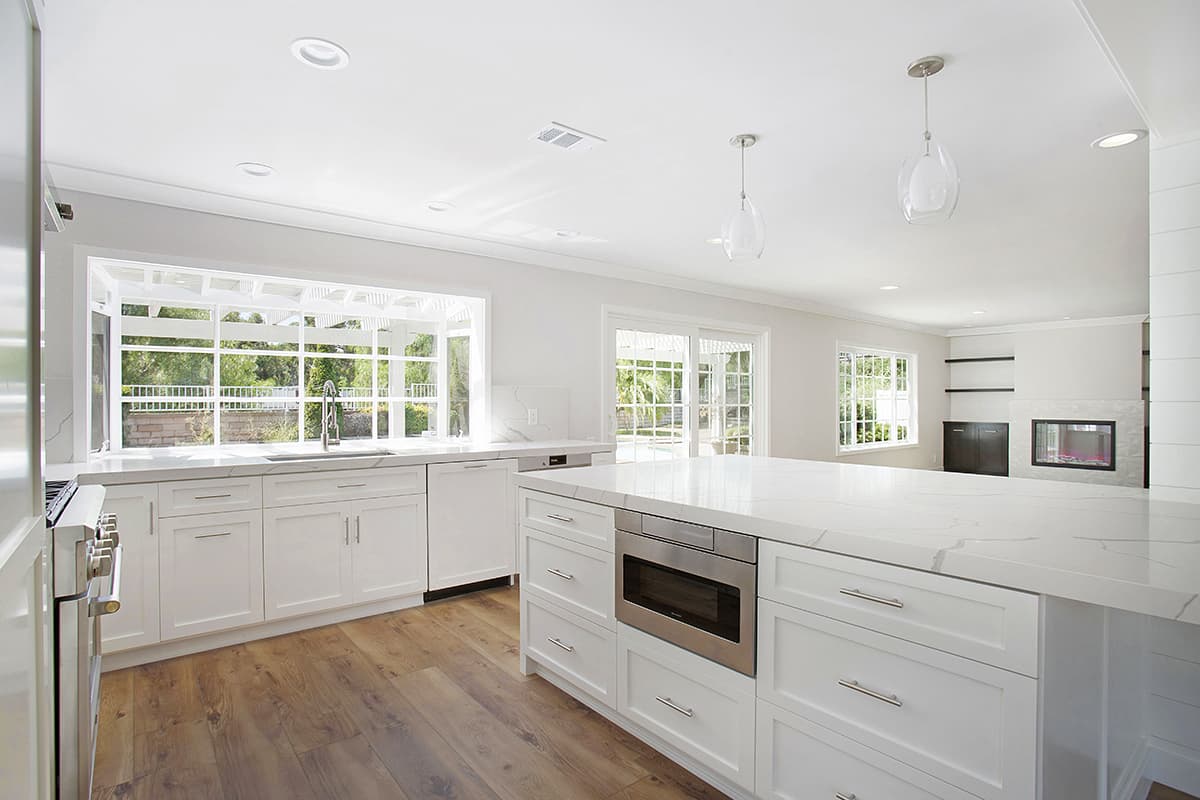 When it comes time to remodel the kitchen in your "forever home" (or at least the one in which you plan to spend the next several years), you want to make sure it's done right! You want it to include all of the features that are important to you, but also be designed in a way that will help beautify your home and reflect your personal style.
Some homeowners in Mission Viejo, California hire a kitchen designer as well as a general contractor to design and build their new dream kitchen, but there are also one-stop-shop kitchen remodelers in Mission Viejo who can handle both the design and the construction aspects of the project. It can be a little tough to find this type of individual or company because the general contractors who are adept at kitchen design don't always advertise themselves as "kitchen designers." However, experienced general contractors who have built multiple kitchens are often the best people to consult when it comes to kitchen design, because they see how the paper blueprints actually come to life in real homes. They can help you with practical decisions like whether to have fixed shelves or pull-out drawers in your pantry, and where to position your appliances.
Occasionally, you will find an Orange County general contractor who is also great with design—one who is not only great with kitchen layouts, but can also help you select tile, countertops, and cabinetry that will all look great together. They can design a custom range hood that will be a focal point in your kitchen, and help you find lighting options that are better than the typical lights they sell in home improvement stores.
Because kitchens are one of the most-used rooms in the home, it's important that they be built using durable materials and quality construction methods. Scott McKee of Scott McKee Construction in Orange County says,
We've been doing kitchen remodels in Orange County for decades now. We know what materials hold up well over time and which ones don't. Some products look great when they're first installed, but start to show wear after only a few months of use. When we do kitchen remodels, we help our clients select quality materials that will look great for many years, and use only highly skilled professionals to build and install everything. My team oversees the entire process to ensure that all of the details come together, and the final outcome is exactly how the homeowners pictured their dream kitchen!"
Kitchen remodels require so many details that it's important to work with a kitchen remodeler who is experienced specifically with kitchens. You also want to make sure your general contractor has an experienced network of skilled subcontractors who they can call on for specialty work like electrical, plumbing, tile, and countertops.