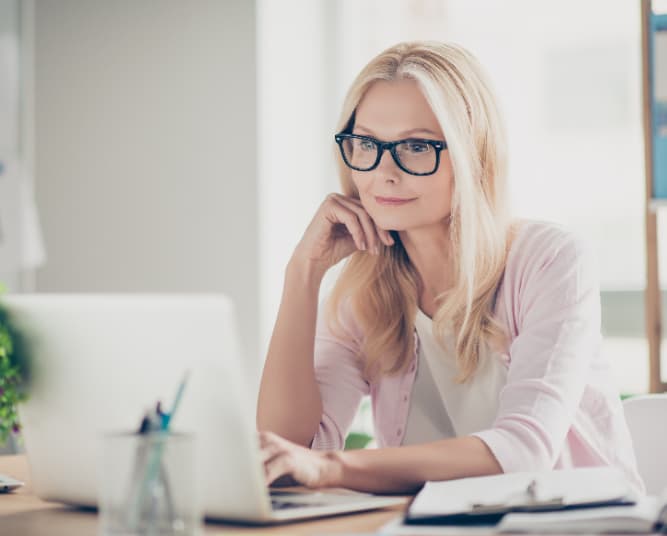 When you are in church leadership, it can sometimes be difficult to get an accurate understanding of congregation. People are generally not very good about communicating what they think their church is doing well and what areas they think could use improvement. (Although most churches will have a few people who will regularly communicate about everything they think the church is doing wrong.) Because most people keep their opinions to themselves, it can be a good idea to check in occasionally with your congregation via a church survey.
A church survey can be easily conducted online, with church members responding anonymously. The most difficult part will be figuring out what to ask in your church survey and what to do with the answers you receive.
For churches wanted to simplify the process, VitalChurch Ministry has put together a church survey that is easy to administer—even for busy church staff members. The VitalChurch Ministry team handles many of the details, including coming up with questions and interpreting the survey results.
VitalChurch Ministry has been conducting church assessments for decades, and recently put together this valuable online church survey, which they call their Church Vitality Survey. The Church Vitality Survey helps churches gain valuable insight into their congregations. It provides them with basic demographic data, and will help them answer important questions such as:
Are people growing in their faith at our church?
Are they feeling connected to others within your church body?
Do they want to be more involved?
What is their level of trust in church leadership?
Do they like the direction in which the church seems to be headed?
The church's main responsibility in conducting the survey is encouraging participation among their attendees. VitalChurch Ministry provides church leaders with tips for doing so. Once the survey period is complete, the diagnostic experts at VitalChurch Ministry will provide a summary analysis for each question on the survey. They will then make themselves available to church leaders for a follow-up phone call to offer suggestions for moving forward.
Is a Church Survey a Good Idea for Churches in Transition or Crisis?
Conducting a church survey in the midst of a transition or crisis is a great idea for any church! While you may not like everything the survey has to reveal, you will find that your church leadership team is better equipped to navigate whatever your church is facing. A good survey can reveal some of the things that may be at the root of the problems you are facing.
While the Church Vitality Survey is a good starting point to gather insight into your congregation, you may want to dig a bit deeper if your church is experiencing some major issues, such as serious conflict, a significant drop in attendance, or a major leadership change. For situations like these, VitalChurch Ministry offers more thorough church assessments that involve customized surveys, as well as in-person input sessions with church leaders and congregants. At the conclusion of these assessments, VitalChurch Ministry's diagnostic team provides the church with a thorough written report that will "…identify your church's key strengths to build on, as well as core issues that need immediate attention. Specific recommendations will be given to address the core issues. The report also organizes extensive data into charts and graphs, and it includes an analysis for each of the questions in the survey."
To learn more about VitalChurch Ministry and the services they offer to churches, visit their website: https://vitalchurchministry.org/